Abandoned with a simple blanket, 3 dogs join forces to protect themselves and put their benefactors to the test (video)
After experiencing terrible abandonment, 3 senior dogs decided that human beings were no longer trustworthy. They were particularly suspicious of those who wanted to reach out to them, and it was ultimately a kind-hearted animal rescuer who knew how to make the difference.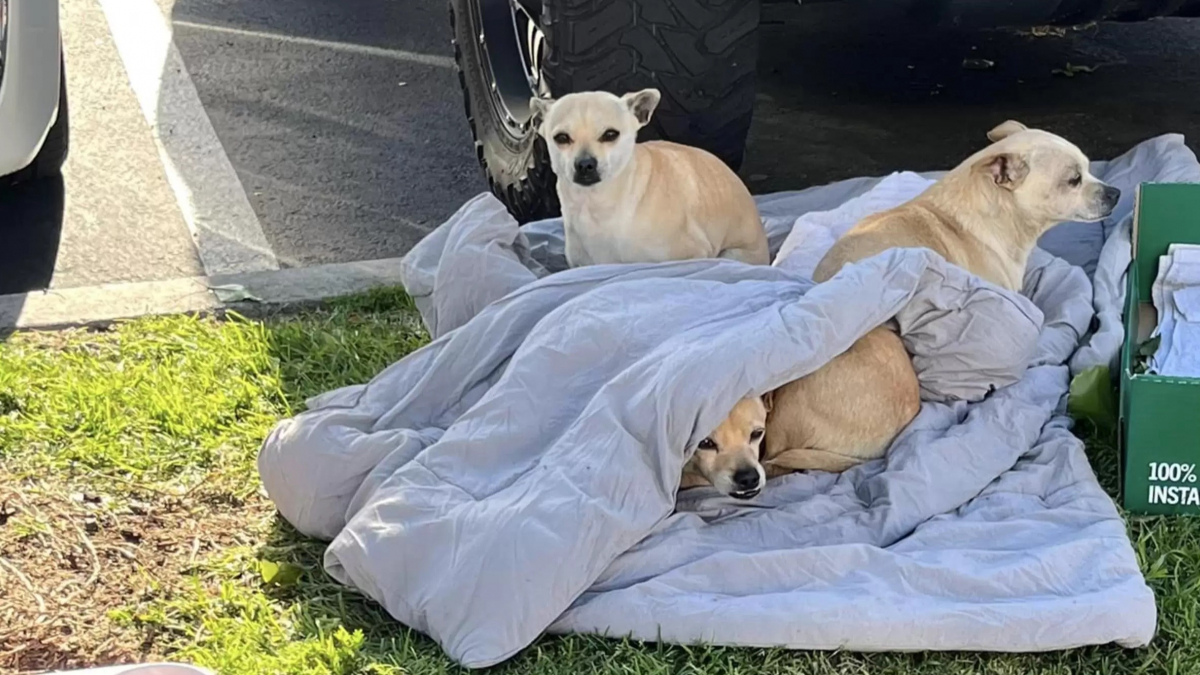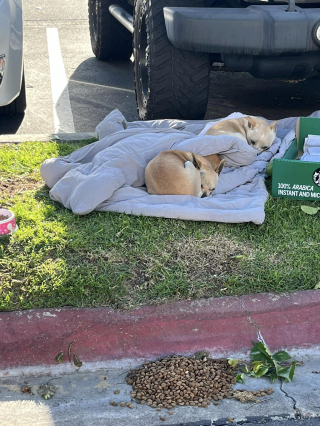 Suzette Hall / Facebook
A difficult rescue
That's when Suzette stepped in. However, when arriving on the scene, none of the 3 dogs gave any sign of life. "I saw the cover, but I didn't see them. So I decided to get out of my car and look, and they all woke up. They were under the blanket, huddled together," she recalls.
The poor dogs were trying to stay warm after a thunderstorm hit the neighborhood. Suzette sensed their hostility towards her right away, but she knew she had to do something. She then set up 2 cages, then saw one of the dogs go directly inside.
The other 2 decided to "turn around the cage in which their friend was". They refused to approach the other trap, although it was filled with delicious food. "They just wanted their friend. It was so adorable, but so sad, "recalls Suzette.
After a few minutes, the Good Samaritan chose another option. She placed the dog trap in her van, and waited for the other 2 dogs to approach. That's when Suzette managed to get them into the cage, and close the door behind them.
The Logan's Legacy founder knew the dogs would be happy to see each other again, but it wasn't until she got into the van that she realized just how intense this reunion was. "I saw the two dogs jump on their friend's trap, so I opened it for them. They both entered the trap and huddled together. They were so happy to be together. »
A heartwarming ending
Following this rescue, the dogs – named Naomi, Adam and Jacob – were taken to Camino Pet Hospital for emergency examinations. Aged and with dental problems, the 3 survivors were otherwise in good health.
To this day, the trio is waiting for the ideal family. Suzette will make sure to make the right choice for her little ones, and have them adopted within the same household. "I would like them to stay together because they are very close. They form a family. They love each other so much," she concluded.
A great friend of animals from a very young age, Maria gives them a real devotion and follows them everywhere on social networks. Coming from a linguistic course, and therefore very keen on writing, she now takes pleasure in rubbing shoulders with the animal world accompanied by her most faithful four-legged companion, Monkey.