This is a story about an adorable moment which was caught on camera where it pictured a sun-loving hippo lying on its back in the height of relaxation, trying to tan its bright pink belly.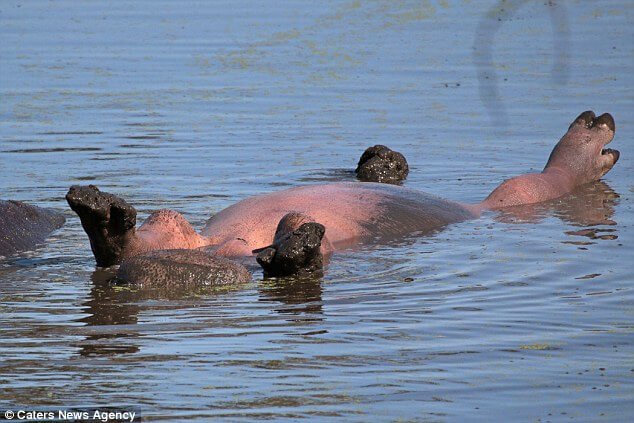 As the day brought good weather, the hippo was lounging with its legs in the air, making the best of the day.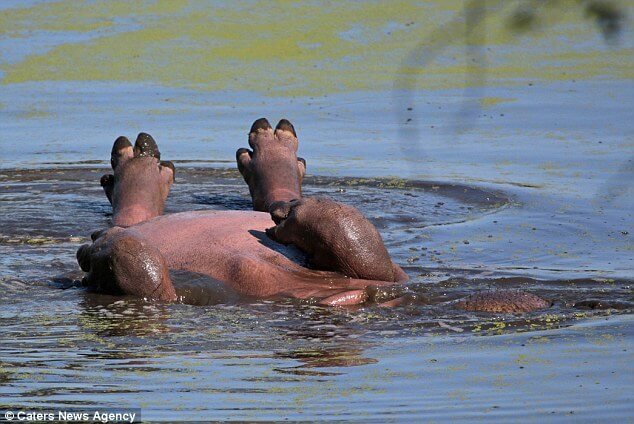 Jackie Cilliers is the 52-year-old photographer who captured this scene at the Kruger National Park in South Africa where he had gone on holiday.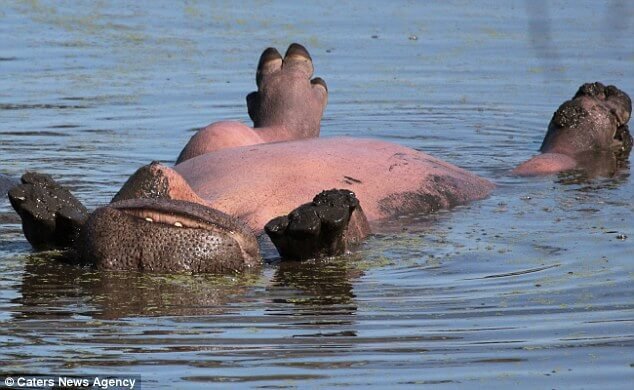 Although at first the photographer thought that the animal was injured, it turned out that the hippo was enjoying the sun and chilling out in the water.
Jackie had this to say about the hippo: "The images show the hippo pushing off his friend, rolling over, relaxing on his back, and yawning."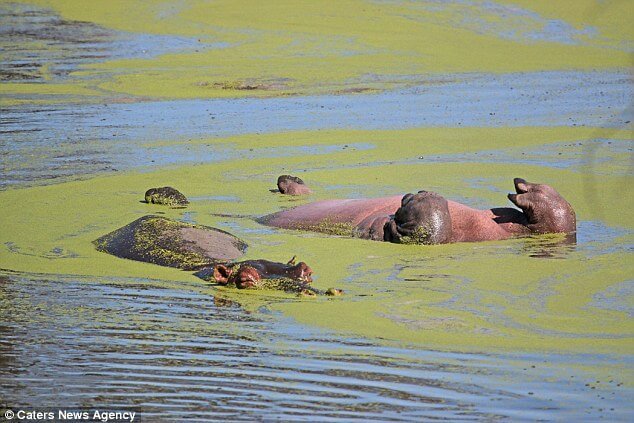 "The hippo risked being attacked by its mate whom it kept pushing on to turn over."
"At first I thought that it might be injured or ill, but it happened several times and remained stationary on its back for several minutes at a time."
"It seemed to enjoy being upside down. I was surprised and pleased with the images, as were the others in the hide, several people were chuckling at the antics."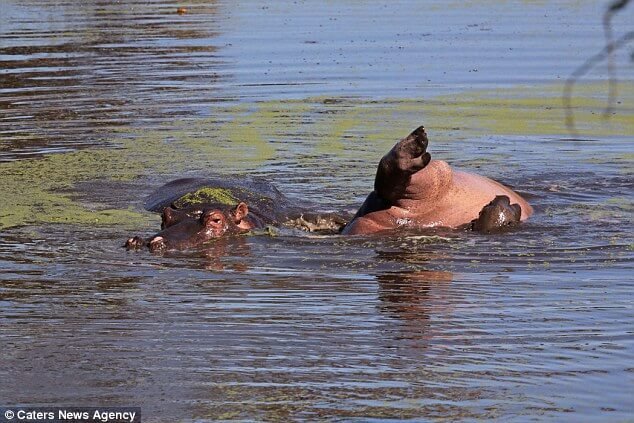 "What I love most is his pink tummy. I doubt I will ever see this again as it is the first time I or anyone I know has seen this."